Alamo Roofing Services by PRI-Premiere Roofing Inc.: Your Trusted Roofing Contractor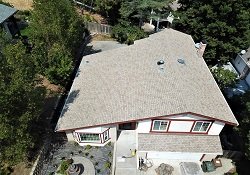 Are you on the hunt for reliable and professional roofing services in Alamo, California? Look no further than PRI-Premiere Roofing Inc., your trusted roofer serving the Alamo community since 2016. With our expertise, experience, and commitment to quality, we are your go-to choice for all your roofing needs.
Comprehensive Roofing Solutions in Alamo, CA
At PRI-Premiere Roofing Inc., we offer comprehensive roofing solutions tailored to meet the unique needs of homeowners and businesses in Alamo, CA. From new roof installations to repairs, maintenance, and replacements, our skilled team of roofing experts is well-equipped to handle any project with precision and care.
Residential Roofing: From traditional shingle roofs to modern metal roofing, our residential roofing solutions blend aesthetics, durability, and energy efficiency, enhancing the beauty and value of your home.
Commercial Roofing: We specialize in commercial roofing systems that not only safeguard your business but also convey a professional image. Our expertise covers various materials and styles to suit your commercial property's unique requirements.
Roof Repairs: Our skilled technicians are adept at diagnosing and repairing roof issues promptly. Whether it's a minor leak or storm damage, we address the problem efficiently, preventing further deterioration.
Roof Replacements: When your roof reaches the end of its lifespan, trust us to provide expert guidance on replacement options and execute a flawless installation, ensuring your property remains protected for years to come.
Top-Quality Craftsmanship and Materials
We understand the importance of a durable and reliable roof that can withstand the elements and protect your property. That's why we prioritize top-quality craftsmanship and use only the finest materials in our roofing projects. Whether you need asphalt shingles, metal roofing, tile roofs, or flat roof systems, we have the expertise to deliver exceptional results.
Experienced and Skilled Roofers in Alamo, CA
Our team of experienced and skilled roofers brings years of industry knowledge and expertise to every job we undertake. With PRI-Premiere Roofing Inc., you can trust that your roofing project will be handled by professionals who take pride in their work and strive for excellence in every detail. We are dedicated to delivering superior results that exceed your expectations. To see for yourself why you should use us as your Alamo, CA roofer, check some of the five-star reviews we have received on Google.
Prompt and Reliable Roof Repairs in Alamo
Has your roof been damaged by storms, leaks, or general wear and tear? Our prompt and reliable Alamo roof repair services are designed to address any issues and restore the integrity of your roof. Our skilled technicians will assess the damage, provide an accurate diagnosis, and implement effective repairs to ensure the long-lasting performance of your roof.
Your Trusted Alamo Roofing Contractor
As a reputable Alamo roofing contractor, PRI-Premiere Roofing Inc. is committed to customer satisfaction and building lasting relationships with our clients. We take the time to understand your specific needs and provide personalized solutions that meet your budget and exceed your expectations. Your roofing project is in safe hands with us.
Contact Us for Top-Quality Alamo Roofing Services
If you're in need of professional and reliable roofing services in Alamo, PRI-Premiere Roofing Inc. is here to assist you. Whether it's a residential or commercial roofing project, we have the knowledge, skills, and resources to deliver exceptional results. Contact us today at (925) 453-6240 to schedule a consultation and receive a free estimate.
Trust PRI-Premiere Roofing Inc. for all your Alamo roofing needs. Experience top-quality craftsmanship, exceptional service, and long-lasting roofing solutions.